5 questions to…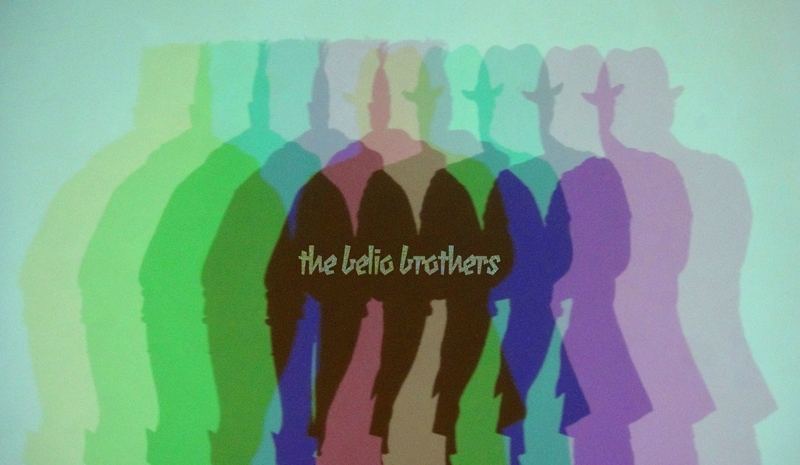 Belio Magazine is an experimental art and design magazine, but also a publishing house for new artists. It was founded on 1999 by Pablo IA with his brother and partner in crime, Javier IA. Since that moment they took care of pushing and promoting new ways for creative projects such as festivals, exhibitions, parties, books, cds, workshops, etc. You can find more information about all the projects here: www.beliomagazine.com
How did you get to know Haus Schwarzenberg?
I specially know Neurotitan gallery and store from Haus Schwarzenberg. It was long time ago, I can't even say if it was already seven or eight years ago. Our first contact was through our friend Jörn, who worked there and was the person who started selling Belio in Berlin. Thanks to him we started being known in Berlin. Then I came 4 years ago for some holidays and I totally loved the place when I discovered it. We keep up our collaboration through all this years and now we are in touch with all the different people who work at Neurotitan.
How would you describe Haus Schwarzenberg?
I would say it's the perfect place to start discovering Berlin, because it's one of the best examples of a mixture between something underground, something beautifully rotten and a MUST visit place for any person interested in alternative culture. In this sense H.S. is a symbol of my idea of Berlin.
What was your first exhibition/ show/ … in the house?
The first show I saw there was one with Rizen that I totally loved. And the first show I organized there it was for the presentation of our books Die Young Collection, with the artists San, Btoy and SatOne.
What makes the venue "neurotitan Galerie" especially attractive to you?
I think the main attractive since my point of view is that is an "easy going" place, big and beautiful space, always interesting and new artists and proposals, and it's managed in a really cool way. You don't have to worry about serious things that usually you have to deal with regular galleries. It's more a direct communication with people like you and me, and that makes all more human. Of course it's also cool that it's a "free" place since the economic point of view but specially since the conceptual point of view. So it's perfect to present all kind of projects without having to be worried of the commercial success. There is not too many places like that.
How did you experience the cooperation with neurotitan?
That's one of the cool things of the place… that is managed by people who really care about the art scene, they are part of it somehow, and everything is as professional as it can be based on the human effort of everyone working there. So, Belio + Neurotitan = Great! We love to see our books and magazines there. It's a kind of statement of the culture we love and defend, so being there makes us feel proud of be part of it somehow.
Your Birthday wish to Haus Schwarzenberg:
I truly wish that this amazing cultural center will keep offering its doors open to anyone, always growing up, always making things bigger and better. Berlin needs a place like this, no doubt about it.